Dott. Cecilia Blengino
Researcher
Adjunct professor
SSD: IUS/20 - filosofia del diritto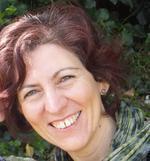 Contacts
At
Cliniche Legali
Department of Law
Dipartimento di Giurisprudenza
Corsi di Studio del Dipartimento di Giurisprudenza
Dottorato di ricerca in Diritti e Istituzioni
Curriculum vitae
Curriculum Vitae (94.4 KB)
Research topics
Cecilia Blengino, Ph.d in Philosophy od Law and Sociology of Law, is assistant professor in Sociology of Law.
Her field of research mainly deals with selectivity of criminalization processes, justice management, access to justice for vulnerable groups, clinical legal education.
Since 2011 she has been involved in clinical legal education. She combines her practical experience teaching in clinics with theoretical and empirical research.
She is member of the European Network of Clinical Legal Education (ENCLE) and she took part to ENCLE conferences in Olomouc (2014); Budapest (2015), Valencia (2017), Torino (2018). She's also member of the Global Alleance of Justice in Education (GAJE).
She is part of research projects in the field of justice management and access to justice in prison (for example Spaziviolenti, together with Architecture Department of the Turin Polytechnic). She has been involved in several research projects dealing with people legal consciousness abouth law and crime (also supporting the use of theatrical tools among students and prisoners: Cicatrici e Guarigioni, Ognuno ha la sua legge uguale per tutti, L'altra faccia della medaglia)
She coordinates the research Against human trafficking: innovative strategies to fight against human trafficking in Piedmont (http://www.clinicalegaleantitrattatorino.it). The project explores connections between asylum and trafficking, involving the students of the legal clinic in data collection.
She is the Tutor for the Law degree course "Diritto per le imprese e le istituzioni - percorso Operatore giudiziario e dei corpi di polizia"
Research projects
Academic bodies
Third mission
Office hours
Scrivere a ceciliapiera.blengino@unito.it per concordare un appuntamento